Vegetarianism and veganism are on the rise in the United States. In fact, 7.3 million people in the U.S. follow a vegetarian-based diet with about 1 million people being strictly vegan. Many individuals have decided to make the switch due to personal beliefs, however, some have found that going vegan – or vegetarian – can actually help save money. That being said, another great way to save money is by shopping at Costco. So, what Costco vegan food products are available to members who prefer a plant-based diet?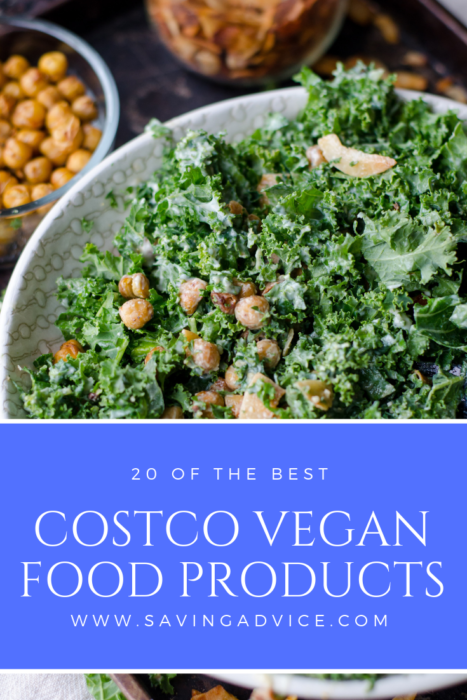 1. Don Lee Farm's Beefy Burgers
These "beefy" burgers were extremely popular when they debuted at Costco. During its first 60 days on the shelf at Costco, it sold 1 million units. Prices may vary on this product, depending on your location, and not every club will have it. However, if you're able to get some, they are definitely worth trying! It is a great plant-based alternative to burgers.
2. Organic Coconut Clusters
A large bag of organic coconut clusters only costs about $8.59 and they are a delicious snack. It is also a great addition to your morning cereal or granola.
3. Organic Quinoa
Grab a bag of Kirkland Signature Organic Quinoa for around $9.99. Occasionally, the price will go down to $8.99. On top of being a great product to integrate into your diet, Kirkland's Quinoa comes pre-washed (saving you time).
4. GoGo Quinoa's Super Grain Chocolate Cookies
If you're able to find them in your store, these Super Grain Chocolate Cookies are awesome. They normally sit around $8 in price and prove to be a good vegan snack to have around.
5. Amy's Organic Soups Multipack
Vegetarians and vegans are likely already familiar with Amy's brand. You can grab a multipack of organic soup from Costco (8-pack) for about $15.
6. Hummus Pods
Kirkland has its own brand of hummus pods. These are great to pack for lunches or serve at a party. A package of 20 for about $8.09.
7. Banza Chickpea Pasta 
Not all Costco locations will have this specialty pasta. These are great for vegans and vegetarians because they are high in protein. You can get five 8-ounce bags of pasta for about $8.79.
8. Organic Fire Roasted Red Peppers 
These canned roasted red peppers are great for snacking or adding to a salad. You can also blend them up for pasta sauce and use them on sandwiches. A 14-ounce jar only costs $5.99 and lasts quite a while.
9. Crispy Vegetable Spring Rolls
Spring rolls are a great thing to have in your freezer for a quick and easy meal or snack. You can get a box of 18 vegetable rolls for around $9.
10. Organic Sweet Pickled Beets
Pickled beets are a personal favorite. You can snack on them, add them to your salad, and even blend them down into a sauce. Get a 32-ounce jar from Costco for around $6.29.
11. Organic Peanut Butter
Kirkland's Signature Organic Peanut Butter is extremely affordable. You can get two 28-ounce jars for just $9.99.
12. Organic Black Beans
Black beans a great source of non-meat protein and Costco makes it easy to add them to your pantry. You can get an 8-pack of black beans at Costco for around $6.79 (about $0.85 per can).
13. Nature's Path Heritage Granola
Kirkland's Heritage Granola is a great addition to your morning cereal or fruit bowl. You can get a bag of it for around $9.99.
14. The Good Bean's Sweet Chili Chickpeas
Chickpeas, as mentioned above, are a great source of protein for vegans and vegetarians as well. These sweet chili chickpeas are only about $7 a bag and make a great protein-filled snack.
15. Morning Star Veggie Burger
If you're not a fan of the beefy burgers mentioned previously, Morning Star has an excellent veggie burger sold at Costco as well. Get 12 veggie burgers for about $18.39.
16. Organic Seaweed Snacks 
Seaweed is one of the superfoods many people overlook. Costco sells boxes of seaweed snacks that are perfect for vegans and vegetarians. You can get a box (10 snacks) for around $11.
17. Organic Coconut Oil
Coconut oil has become a kitchen staple for many people in recent years. You can use it for baking, frying things, and even add it to smoothies for additional nutrition. Grab an 84-ounce jar of coconut oil for about $17.
18. Hippeas White Cheddar Puffs
If you've tried the Pirate's Booty snack at Costco, these come in a close second and are a great, healthy alternative. Hippeas are made from chickpeas and provide much-needed protein in a delicious, cheesy-tasting snack. A large bag won't cost much more than $6.
19. Kashi Blueberry Waffles
You can get 48 of these organic waffles at Costco for about $11.99. They are a quick and easy breakfast or snack and with 48 in the box, you won't have to buy them very often.
20. Kale Chips
Kale chips can be made at home but Costco sells a 6.25-ounce bag of already-made kale chips for about $8.69. Some stores may have different flavors available as well.
Costco Food Court Vegan Options
Cooking Light reported that Costco has been working on introducing more vegan and vegetarian items in the food court. One Costco customer posted a photo of a delicious looking salad stating the salad was "really, really good, and also huge."
Costco CEO Craig Jelinek has been working on introducing more organic, vegan, and vegetarian items to the store's food court menu. Check out your local Costco food court for things like an acai bowl, vegan burgers, and plant-based foods like the "Al Pastor" salad.
These are just a few of the vegan options available at Costco. If you have a favorite Costco vegan food product you'd like to share, let us know in the comments!
Read More
https://kenaiorganicfarms.com/wp-content/uploads/2018/09/deryn-macey-508307-unsplash-464x700.jpg
700
464
KenaiOrganicFarms
https://kenaiorganicfarms.com/wp-content/uploads/2018/09/organic-coconut-oil-logo.png
KenaiOrganicFarms
2018-09-18 18:08:52
2018-09-18 18:08:52
20 Costco Vegan Food Products You Need to Try