As we head into warmer weather it can be a boost to your self confidence to start following a healthier diet and nourish your body after the long winter. If you suffer from inflammation and bloating you know how frustrating it can be to subscribe to a healthy lifestyle and still feel uncomfortable in your own skin due to the extra water weight that your body holds on to. While bloating can stem from a number of causes, there are plenty of natural remedies out there which can improve your overall health while minimizing inflammation and burning fat. This spring, these are the five crock pot meals you need to try to cut through bloat and boost your metabolism so you can feel your best in the coming months.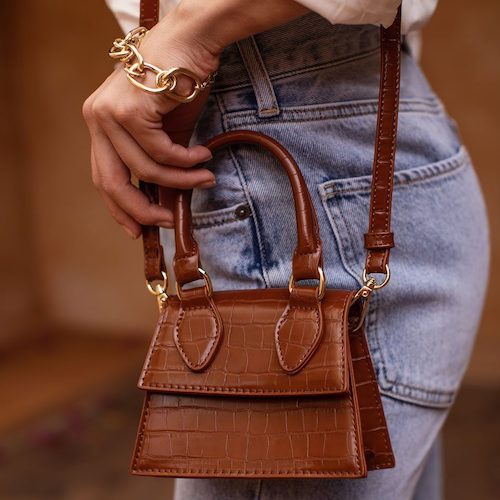 10 Designer Fashion Dupes That Look Like The Real Deal
Shutterstock
Golden Lentil Soup
This vegan dish is packed with fiber and plant based protein to nourish your body and keep you full and satisfied long after you've finished eating. Turmeric and ginger are two of the most well known anti inflammatory spices, so their presence in this soup is great for cutting through inflammation while remaining low in calories for weight loss. It's the perfect staple for the change of seasons!
Ingredients: Yellow onion, carrots, garlic, dried red lentils, vegetable broth, water, tomato paste, kosher salt, black pepper, turmeric, cumin, grated ginger, lacinato kale, coconut milk, fresh lime juice, cilantro
Shutterstock
Instant Pot Chicken Tikka Masala
This dish is also loaded with anti inflammatory spices to cut through bloating, and is packed with delicious flavor for a fat burning meal that appeals to your taste buds. Chicken is a great lean protein source to fuel your muscles and provide you with energy throughout your day, and you can serve this dish over cauliflower rice for an easy extra portion of vegetables. 
Ingredients: Ghee, coconut oil, onion, garam masala, salt, cumin, turmeric, coriander, chili powder, ground pepper, garlic, ginger, crushed tomatoes, boneless skinless chicken, coconut milk yogurt, almond butter, bone broth
Shutterstock
Lemon Chicken Orzo Soup
This recipe is a delicious variation of the classic chicken noodle soup and is perfect for easing spring allergies and inflammation. Packed with vegetables and lean protein, this dish is a great anti inflammatory recipe to help you burn fat and feel your best.
Ingredients: Olive oil, celery, yellow onion, kosher salt, pepper, chicken broth, water, chicken breast, lemon juice, dried dill weed, garlic powder, carrots, orzo, baby spinach
Shutterstock
Butternut Squash Risotto with Basil Pesto
Another vegan recipe, this dish contains a number of filling and nutrient dense ingredients to nourish your body and help you to lose weight. Packed with excellent flavor, this recipe is perfect for those nights when you want to feel like you're treating yourself without throwing health to the wayside. 
Ingredients: Yellow onion, garlic, butternut squash, rice, vegetable broth, white wine, mushrooms, sea salt, pepper, nutmeg, Italian seasoning, dried parsley, spinach, basil, light miso, nutritional yeast, toasted pine nuts, lemon juice, water
Shutterstock
Authentic Crock Pot Chicken Tacos
Now taco night can help contribute to your weight loss and cut down on bloat! This keto recipe is loaded with spices to boost your metabolism and enhance your overall health while tasting delicious. Throw the ingredients into your crock pot and it will be ready to serve in just 4 hours!
Ingredients: Boneless skinless chicken, cumin, chili powder, oregano, garlic cloves, onion, salt, lime, chopped cilantro
https://kenaiorganicfarms.com/wp-content/uploads/2021/03/shutterstock_1408403552.jpg
500
500
KenaiOrganicFarms
https://kenaiorganicfarms.com/wp-content/uploads/2018/09/organic-coconut-oil-logo.png
KenaiOrganicFarms
2021-03-27 11:37:25
2021-03-27 11:37:25
5 Anti-Inflammatory Crockpot Recipes You Should Make This Week To Kick Start Fat Loss