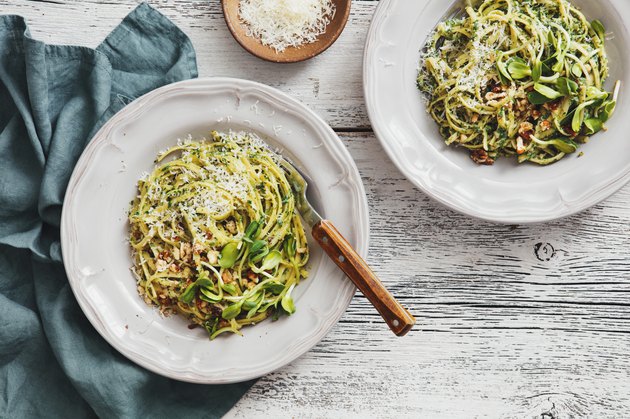 Avocados have what appears to be a cult-like following. People are obsessed when it comes to this little, green fat-bomb. From guacamole to avocado toast — we can't seem to get enough.
The good news is, this a ​healthy​ obsession because avocados are a good-for-you food. Yes, they are high in fat but about 85 percent is the healthy mono- and polyunsaturated fatty acids, per the USDA. This means they're calorically dense but it turns out they can actually help with weight management because they keep you satiated.
A serving of avocado (one-third of the fruit) provides 9 grams of fat and 4 grams of fiber. Both nutrients help slow digestion, helping you feel fuller longer. This is in sync with a January 2013 study in ​Nutrition Journal​, which found an association between eating avocado and a lower BMI, waist circumference and overall weight.
Avocados are full of nearly 20 different vitamins, minerals and phytonutrients, per the California Avocado Commission. And because they're packed with fat, they help increase the absorption of fat-soluble nutrients, such as vitamins A, D, E and K.
Find out how to eat avocado with these delicious, unique and easy recipes for when you've exhausted all the avo toast and guac iterations.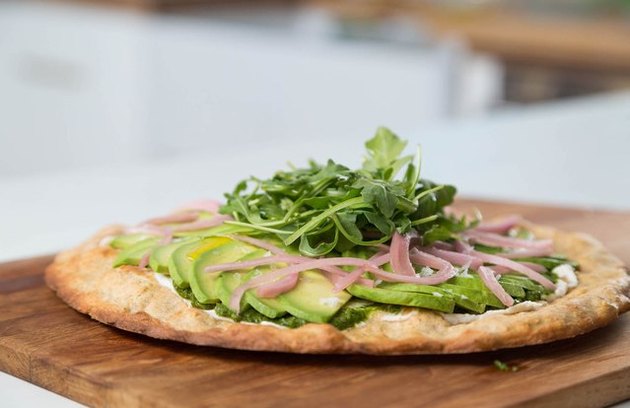 Avocados and pizza — could there be a more perfect coming together of two foods? This avocado recipe is completely vegan (it calls for plant-based cream cheese) and totally drool-worthy. While pizza is typically an indulgence, this is a much healthier take using whole-wheat crust and keeping the toppings to better-for-you options like avocado and arugula.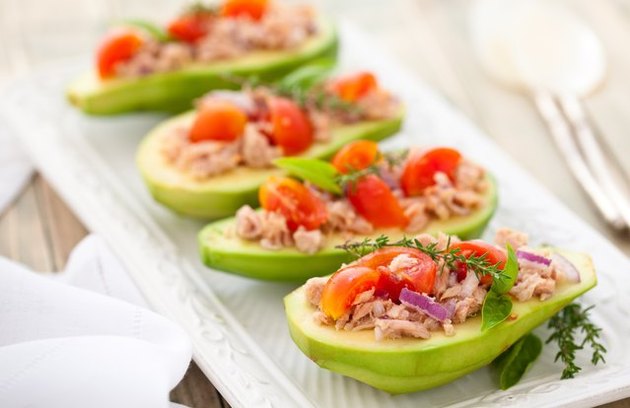 You'll enjoy this half-avocado stuffed with tuna salad. It's so simple yet so filling. Tuna salad minus the bread is a great option if you're following a low-carb diet. This avocado recipe is also keto-approved because it's low in carbs and high in fat.
Each serving — a half of an avocado — has 22 grams of fat and 2 grams net carb. Because this is a high-fat recipe, you may want to cut down on the amount of mayo that is being added (if you add any at all), when making the tuna salad.
3. Avocado Chocolate Mousse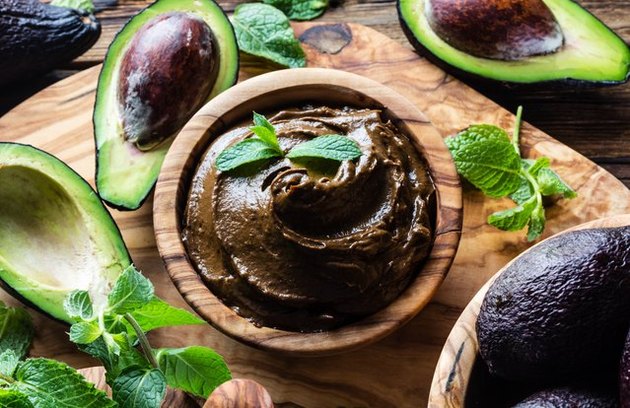 Avocado for dessert? It's not as far-fetched as it sounds (avocado is a fruit after all). But it's avocado's heavy fat content that makes this mousse extra creamy while remaining entirely dairy-free. Avocado, cacao, honey and coconut oil make for a rich, decadent dessert while still remaining a healthy option. Each serving has just 5 grams of sugar from honey.
4. Tropical Avocado Smoothie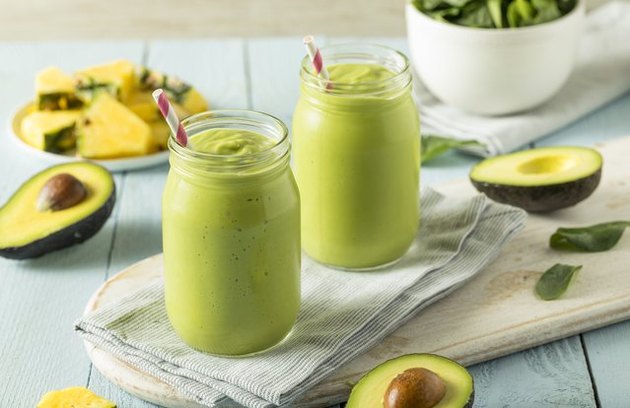 If you have yet to add avocado to a smoothie, you've been missing out. This fatty fruit is the secret to the ultimate creamy smoothie. Because it has a light flavor, it blends well with fruits and other smoothie mix-ins without being too overpowering. You'll really get the tropical essence from the mango, pineapple and coconut milk.
5. Avocado and Cucumber Gazpacho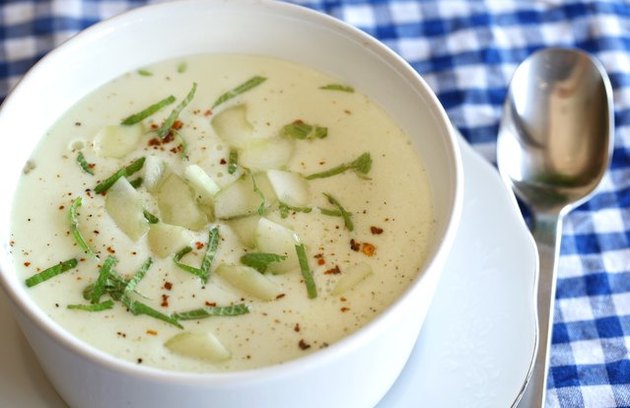 Traditional gazpacho is spicy and heavy on the tomato but this version is milder in flavor. It is still served cold but vegetable broth, avocado and cucumber make up the base of this soup. It's creamier than tomato-based gazpacho thanks to the blended avocado. This soup is on the lighter side at just 94 calories, so enjoy it as an appetizer.
6. Spicy Sriracha Avocado Fries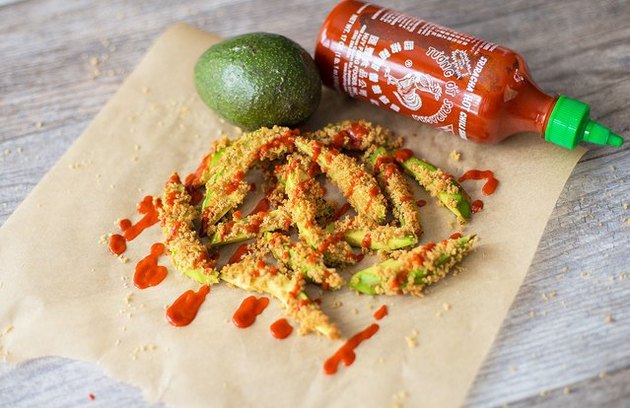 Instead of adding guac on top of a burger, try enjoying avocado on the side with these spicy sriracha fries. The sriracha brings the heat but it's tempered by the fat from the avocado. They're so indulgent that you only need a few fries — three is a serving.
7. Pasta With Creamy Avocado Sauce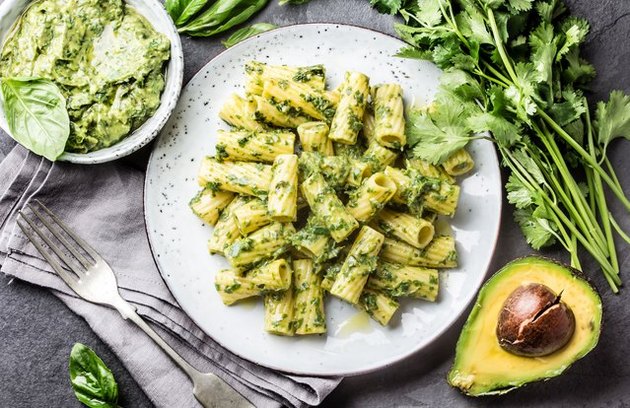 Avocados can be finicky, especially when it comes to the ripening process and eating them at just the right moment — the window of opportunity is small. This pasta dish is the best recipe for those overripe avocados since older avos are softer and creamier, pairing deliciously with the brown rice noodles.
https://kenaiorganicfarms.com/wp-content/uploads/2020/11/7a4fad8b9a8a489c898e1a523b790f3d.jpg
426
640
KenaiOrganicFarms
https://kenaiorganicfarms.com/wp-content/uploads/2018/09/organic-coconut-oil-logo.png
KenaiOrganicFarms
2020-11-07 04:57:12
2020-11-07 04:57:12
How to Eat Avocado: Avocado Recipes That Aren't Toast or Guacamole