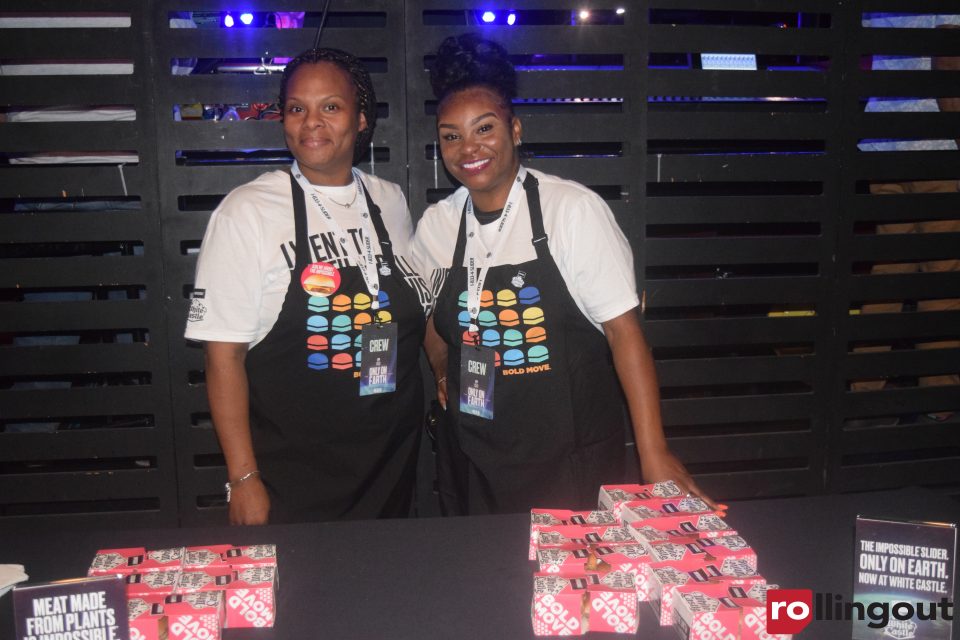 White Castle and Impossible Foods celebrated the nationwide launch of the Impossible Slider, on Wednesday, Sept. 12, at the Only On Earth party in Detroit. Guests at the free event enjoyed unlimited plant-based sliders and complimentary beverages along with performances by DJ House Shoes, Dej Loaf and Royce Da 5'9. Wu-Tang Clan's Ghostface Killah and GZA also joined the festivities.
The Impossible Slider debuted in April at 140 White Castle locations in New York, New Jersey and Chicago. After the overwhelming success of the pilot program, White Castle is expanding the availability of the Impossible Slider to all 377 of its restaurants.
Pat Brown, founder and CEO of Impossible Foods, says the decision to make White Castle its first fast-food partner was easy. "They are super innovative, great partners and they take great care of their employees. It's a very good match for us."
The Silicon Valley-based Impossible Foods, which has amassed $400 million in investment funding, achieved the impossible by convincing meat eaters to choose a nonmeat option that is delicious and healthy. "Our mission is to completely replace food from animals by making foods from plants that give consumers everything they want from meat in terms of flavor and nutrition," he said.
The Impossible Burger is sold in 3,200 restaurants nationwide and 70 metro Detroit restaurants. Detroit is one of Impossible Foods' biggest markets.
With increasing buzz, the Impossible Slider is wowing lifelong meat eaters because it mimics the flavor, taste and texture of meat. Many are planning to order it instead of the beef slider the next time they hit White Castle. One hardcore carnivore called it a "legitimate burger."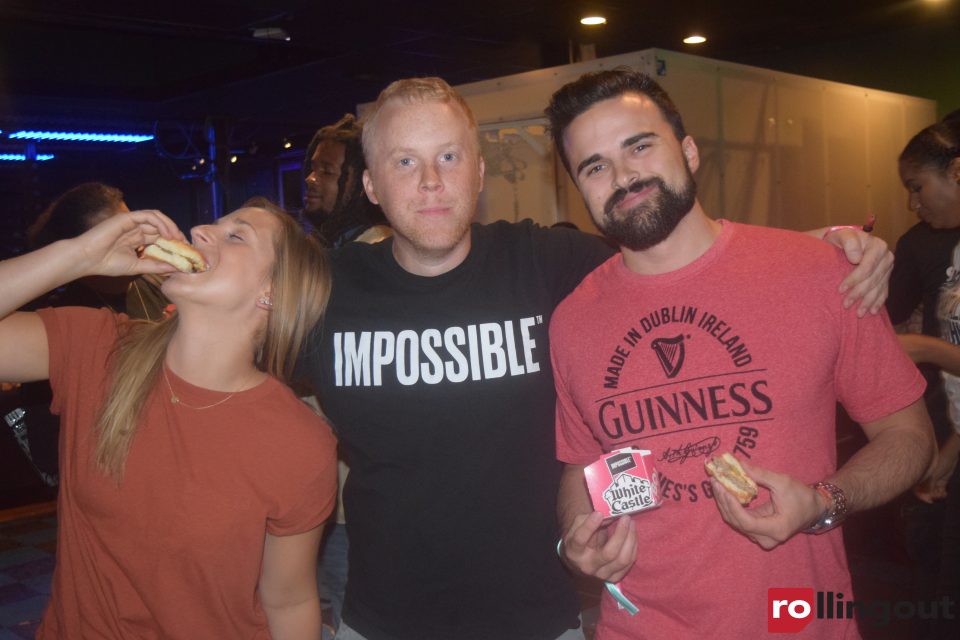 Previously only available in high-end restaurants, Impossible Foods' goal is to ensure the Impossible Burger "is affordable and accessible to anyone."
Known for its cheap eats, White Castle's Impossible Slider is $1.99 and double the size of its beef slider. Made with wheat protein and potato protein, coconut oil, konjac and xanthan, it has no cholesterol, hormones, antibiotics or artificial flavors. The magic ingredient, which mimics the flavor and taste of meat, is Heme. Heme is a red, iron-containing molecule that carries oxygen from the lungs throughout the body.
Along with the benefits to physical health, plant-based burgers also help the environment. They emit 87 percent fewer greenhouse gases than beef burgers, use around 75 percent less water and 95 percent less land.
During a panel discussion, Dennis Archer Jr., CEO of Ignition Media Group, acknowledged his skepticism about the Impossible Burger until he served it to diners in his restaurant, Central Kitchen + Bar. "Everybody loved it," he said. "Starting tomorrow, we will have a Thai lettuce wrap, a burger and a taco made with Impossible meat."
White Castle CEO Lisa Ingram shared how the company's pursuit of the award-winning Impossible Burger was a natural progression. "For us, it was very logical. There are a lot of customers that grew up on White Castle and over their life, they made choices and decided they wanted to be vegetarian, yet they still come to White Castle. … Our menu has become much more diverse and offers a lot more variety."
Check out pics from the event below and flip to the next page to see footage of Dej Loaf's performance.
https://kenaiorganicfarms.com/wp-content/uploads/2018/09/DSC_0203-1200x630.jpg
630
1200
KenaiOrganicFarms
https://kenaiorganicfarms.com/wp-content/uploads/2018/09/organic-coconut-oil-logo.png
KenaiOrganicFarms
2018-09-16 08:50:00
2018-09-16 08:50:00
White Castle and Impossible Foods convert carnivores with the Impossible Slider